I løbet af dagen kan du møde:
Bæredygtighed2030
Oasen Cider
Vild Campus
IFSA
Actory
Veganske Studerende
KU Green Student Society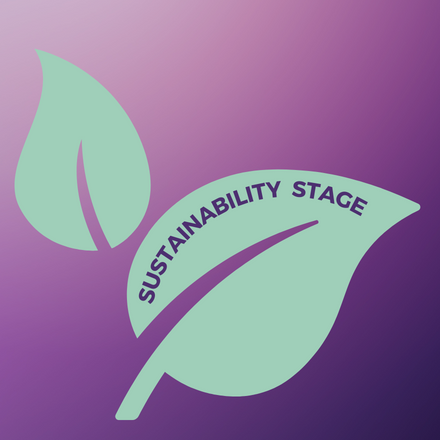 Læs mere om vores bæredygtighedsindsats HER
Official welcome / Cake
MAKE YOUR CAMPUS MORE SUSTAINABLE
In 2020, The University of Copenhagen has developed and approved six main themes for the sustainability work pointing towards 2030, building on contributions from employees and students.
The University of Copenhagen wants to strengthen the concept "Campus as a Living Lab", where the purpose is to increase the interaction between researchers, students and the University of Copenhagen's internal operations in order to jointly support the work in the sustainable transition. Together with Actory, the University of Copenhagen wants to help students and staff translate inspiring ideas into concrete solutions that can be implemented on campuses at the University of Copenhagen.
Visit the Sustainability Stage, enjoy a piece of free cake and share your thoughts about how we can make UCPH more sustainable.
Morten Scheibye-Knudsen
TALK / Understanding Aging and the Quest for Interventions

Speaker:
Dr. Morten Scheibye-Knudsen is an Associate Professor at the Department of Cellular and Molecular Medicine, and at the Center for Healthy Aging (CEHA), at the University of Copenhagen.
Description:
Why do we age? And what can we do about it? Our understanding of the basic mechanisms driving aging in model organisms has greatly expanded in recent decades. This has allowed us to develop numerous ways to attenuate the pace of aging in organisms from yeast to primates. However, altering the pace of aging in humans remain the final frontier and a goal we are slowly getting closer and closer to. Listen in to hear about the molecular basis of aging and how you get younger with age. The future is bright.
The talk is in English
Stimulus Express
TALKS / Stimulus Express by Sustainability Science Centre
Title: Cross-disciplinarity for sustainable transition
Speakers:
Jesper Lee Jyderup is a PhD fellow in sustainable transition at the Department of Cross-Cultural and Regional Studies (ToRS). His current research project, in collaboration with Associate Professor Frank Sejersen, focuses on whether and how partnerships between sustainability-oriented food entrepreneurs and incumbent food actors can accelerate the sustainability transition of food systems.
Rune Larsen is a postdoctoral candidate at the University of Copenhagen's Sustainability Science Centre, where he co-facilitates "Transformation Labs" – an interdisciplinary scientific congress on global sustainable transformation. He holds a PhD in Social and Cultural Anthropology from KU Leuven and Aarhus University and his primary research interests revolve around arts, spirituality, social change, and green transition in Namibia.
Description:
Solving the issues relevant to global sustainable development is not a one-discipline job. However, how does cross-disciplinarity in education and research come into play? Join us at KU Festival when UCPH Sustainability Science Centre (SSC) hosts an "express" version of the student workshop STIMULUS. Here, two UCPH researchers present their current projects and share their experience on working with cross-disciplinary perspectives.
The event features a short talk by both speakers followed by a conversation facilitated by SSC, including questions from the audience.
The talk is in English
Why you desire degrowth
TALK by Green Solutions Centre & CApE
Speakers:
Agnete Vienberg Hansen, PhD Student at Department of Economics, UCPH
Stefan Gaarsmand Jacobsen, Associate Professor, director of Center for Applied Ecological Thinking at Department of Cross-Cultural and Regional Studies, UCPH
Nikoline Borgermann, PhD, sustainable labs advisor at SUND, UCPH
Description:
In this session, we will discuss and reflect on growth and degrowth. What are the problems with using growth as a compass for political, social and economic activities? How do growth and degrowth relate to gender inequality, cultural transformation, and the planetary crisis? And why is degrowth desirable?
The talk is in English
Frank Sejersen
TALK / Why is transition in the food system so slow?
Green Solutions Centre
Speaker:
Frank Sejersen, Lecturer at the Department of Cross-Cultural and Regional Studies, Faculty of Humanities, University of Copenhagen.
Description:
Even though we live in an era of acceleration the food system is only pursuing transition at a very slow pace despite the fact that the system is overheating the world. A lot of explanations to this paradix have been put forward. My research into food innovation points at a fundamental problem in the system, that hinders transition; namely who defines and controlls time? Departing from anthropological perspectives I will unfold some of the contemporary time conflicts. One place to explore the time problems is in  UCPH's Green Solution Center's Living Lab which is now hosting several student projects.
The talk is in English
Actory Quiz
& try plantbased food
Plantbased food is great for our health, economy and of course the climate, but maybe you need some inspiration about how you can actually eat more plantbased? Quiz with Actory about how you can use the chickpea in several tastefull ways and test the taste yourself when volunteers from Actory serve a tasty snack. 
Actory is a place for sustainable commitment: a playground, a workshop, a lab and a community for students who want to create sustainable change in the real world – both in the short and the long run. Through Actory, students are invited to co-create, initiate and carry out sustainability activities on an interdisciplinary basis. Actory was established in 2021 by the University of Copenhagen and Studenterhuset. 
The quiz is in English
Cider Tasting
by Oasen Cider
Meet and taste Ciders from Oasen Cider, a student organization brewing cider from surplus apples form Pometet at UCPH, who holds one of the largest collections of fruit trees and bushes.